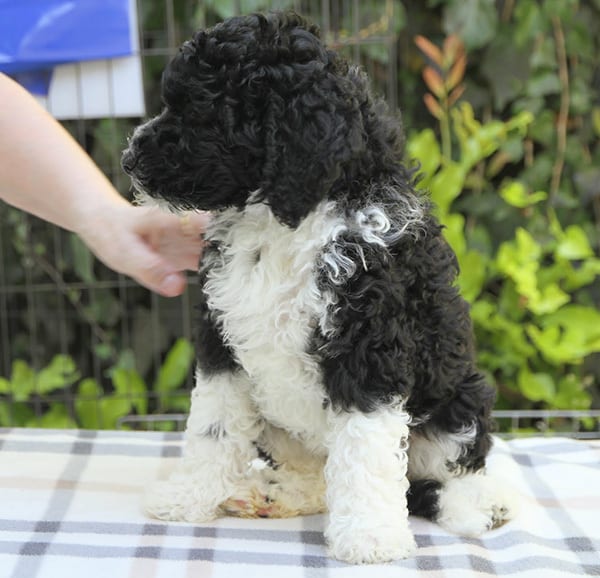 By now you should understand what makes the PWD a most unique and special dog, one that may fit nicely into your family and lifestyle. If you have researched breeders, you should be able to recognize a knowledgeable and responsible PWD breeder who cares not only about his pups but also about what kind of owner you will be. If you have completed the final step in your new journey, you have found a responsible breeder.
The decision to live with a PWD is a serious commitment and not one to be taken lightly. A puppy is a living sentient being that will be dependent on you for basic survival for his entire life. Beyond the basics of survival – food, water, shelter and protection – he need much, much more. The new pup needs love, nurturing and a proper canine education to mold him into a responsible, well-behaved canine citizen. Your PWD's health and good manners will need consistent monitoring and regular "tune-ups," so your job as a responsible dog owner will be ongoing throughout every stage of his life. If you are not prepared to accept these responsibilities and commit to them for the next decade, likely longer, then you are not prepared to own a dog of any breed.
Although the responsibilities of owning a dog may at times tax your patience, the joy of living with you PWD far outweighs the workload, and a well-mannered adult dog is worth your time and effort. Before your very eyes, you new charge will grow up to be your most loyal friend, devoted to you unconditionally.